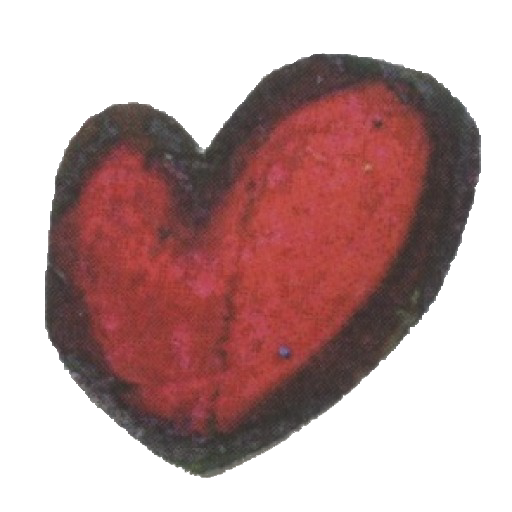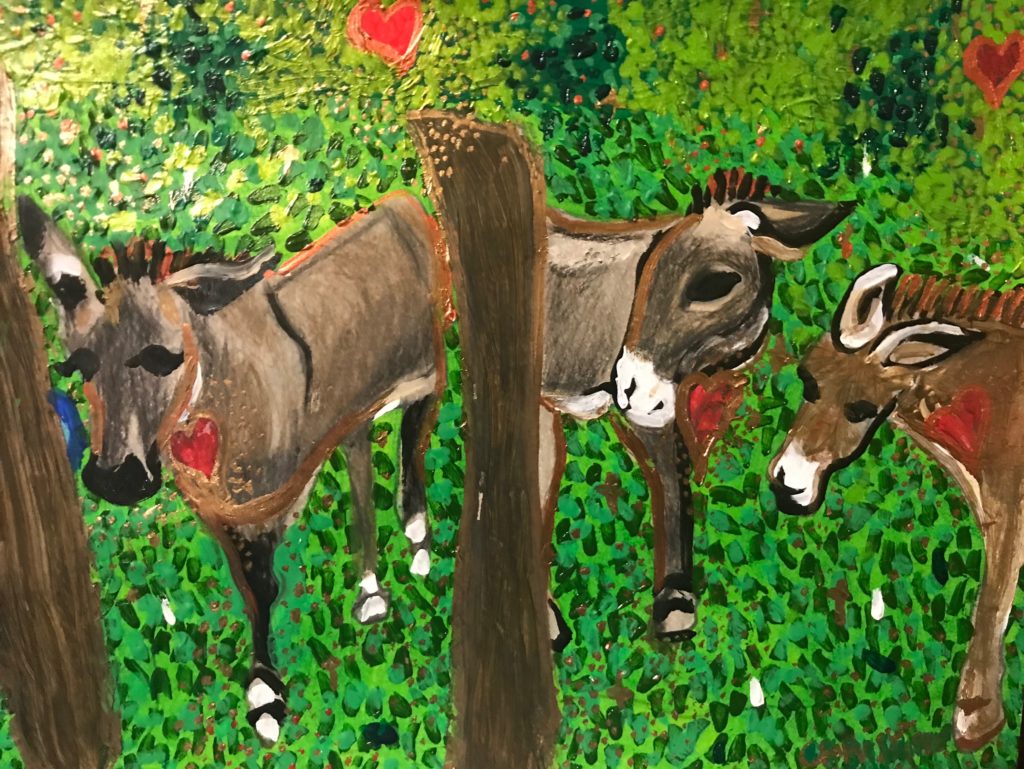 'Papa Donkey Mama Donkey And Baby Donkey' mixed media on paper, By Christine Kowal. I Love the Donkeys. They usually hang out together. Papa can be a little ornery sometimes. Mama can get frustrated and baby just keeps on hanging with his parents.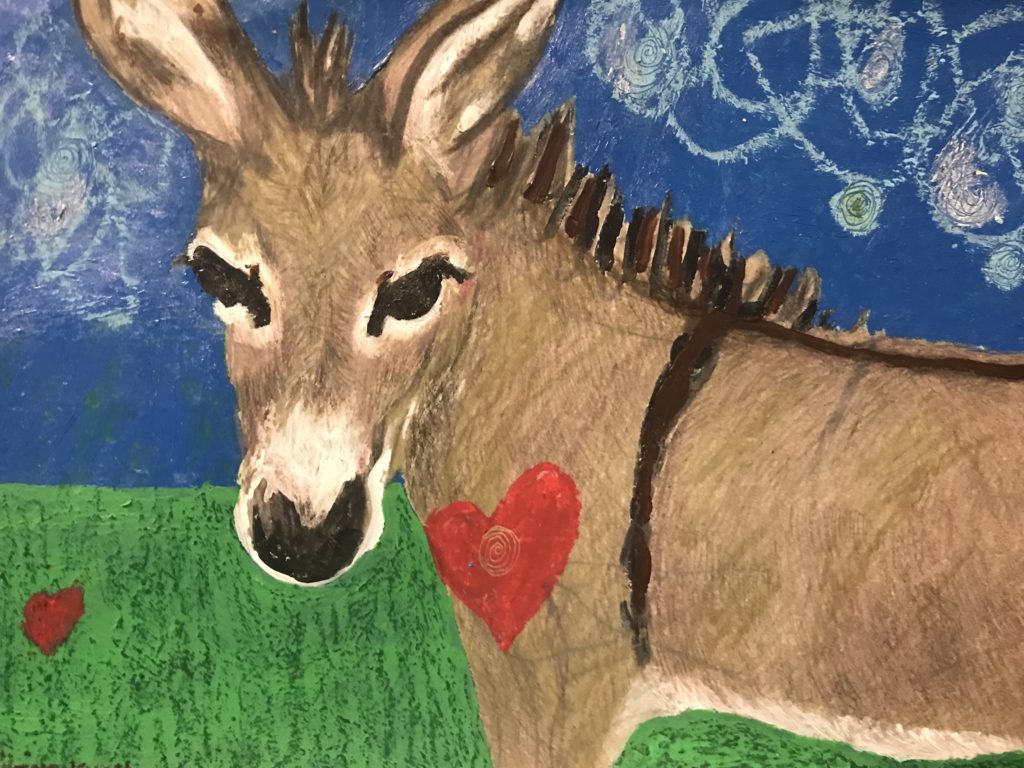 I felt like today was a hard day because I expected someone to be on board with what I know God is guiding me to do, creating a different understanding around death and staying connected. Essentially What God made, your word, the creator left a part of himself inside of us on purpose So that we can stay connected so that we are never alone. So that we are always part of him, so that we are always a part of and connected to one another.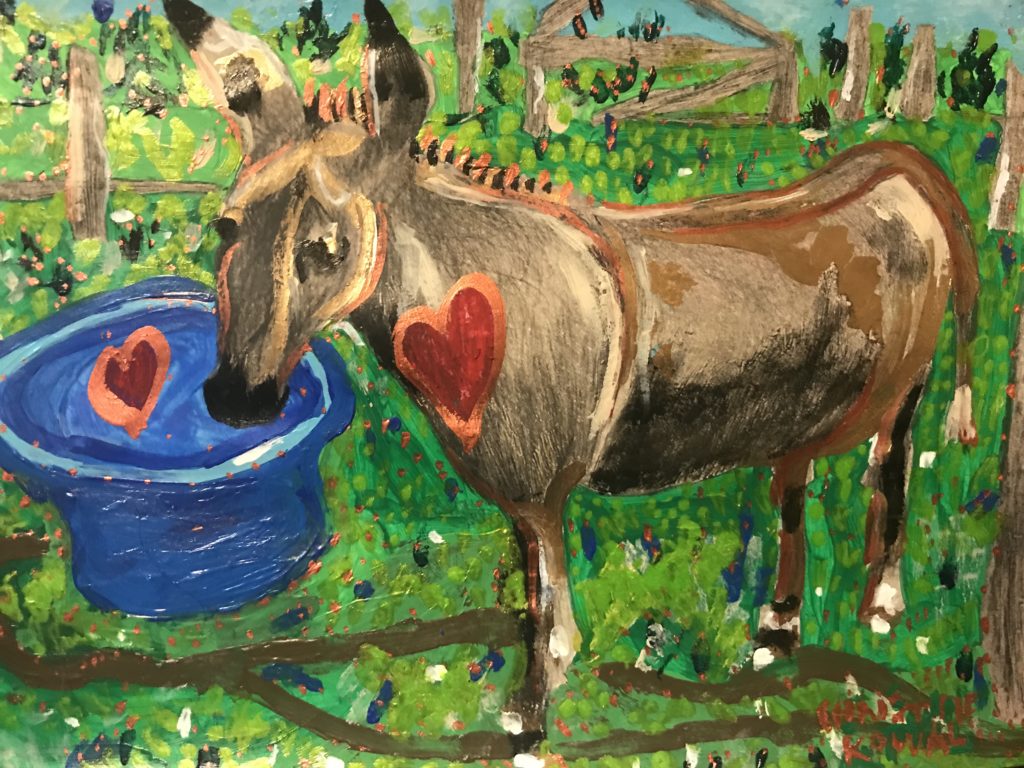 I did an experiment the other day One of the things I'm working on getting rid of is my ego. My idea of my little self and where I fit in with everybody else. The problem with ego is that everything is about judgement. We are constantly judging one another. And I believe we're here to love one another and stay connected. So as I was standing in the grocery store line up, which was very long by the way. I did what Eckhart Tolle suggests. When you are judging and your mind is working away, Open up a space in your mind.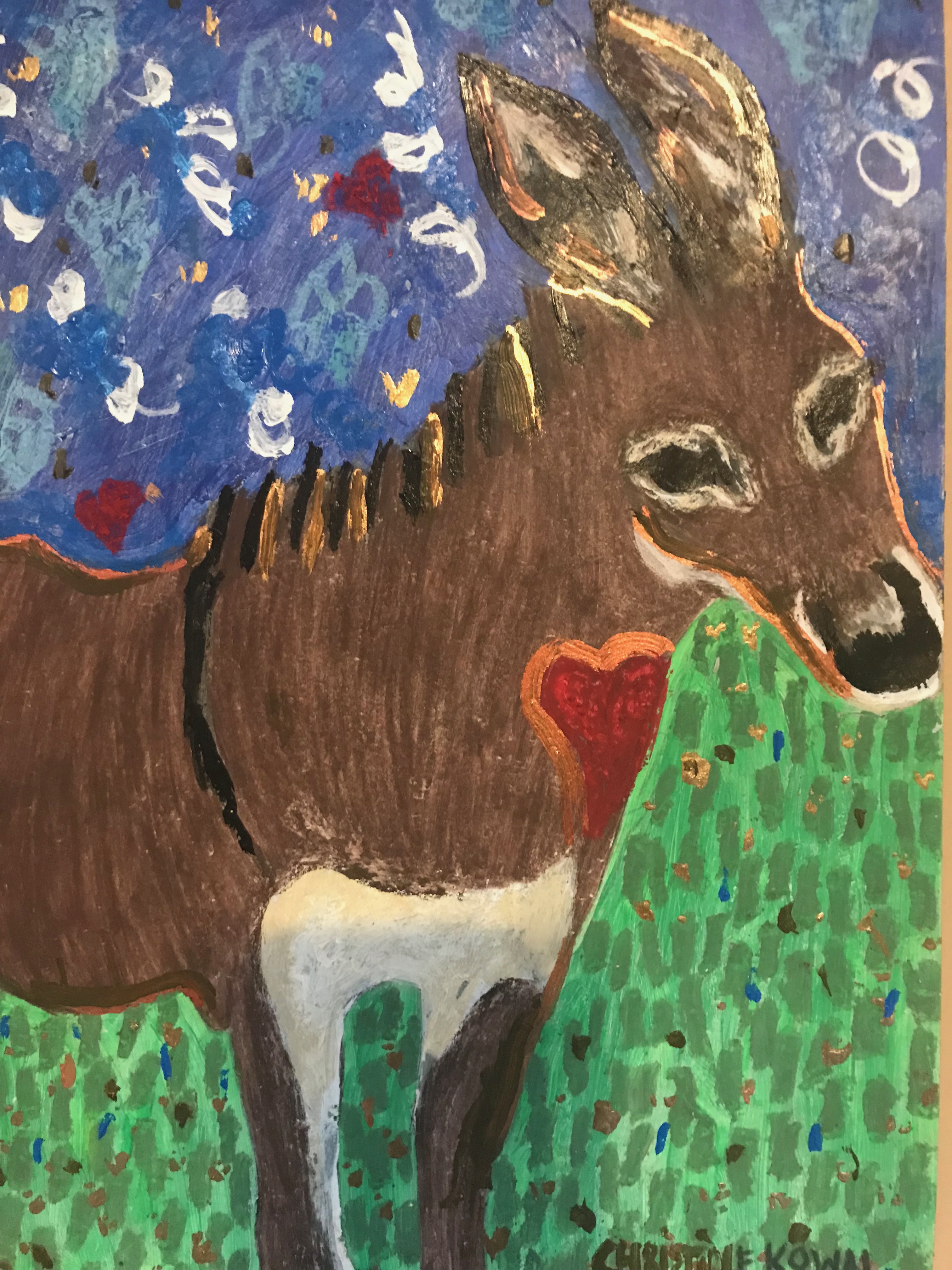 Open the space is what I say to myself. At first it's a tiny crack but as you practice that crack gets bigger. And even in that crack in that moment all judgement stops. All chatter stops and you have a moment of peace and grace. All of a sudden everyone in the grocery store line was beautiful. There were no comparisons. We were all perfect and different in the way God, the Creator, your word made us. It was a such an incredible feeling to feel perfect and see everybody else as perfect too. I believe that's the way God, The Creator, Consciousness made us to be perfect as we are and ready willing and excited about sharing that perfection that makes us special with one another.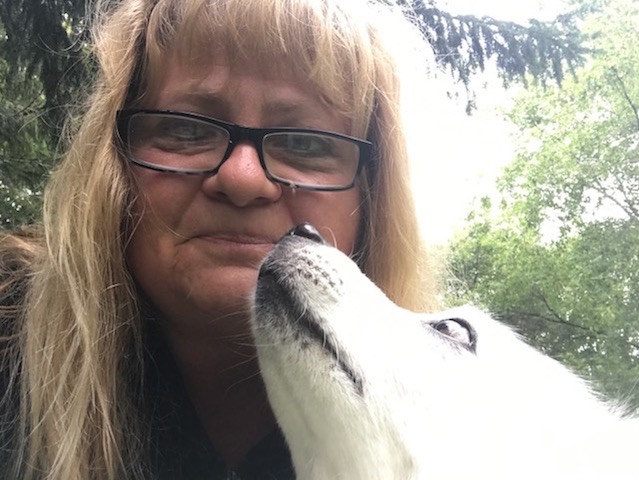 I always love photographs with Papa Leo (as we now refer to him that he's gone home to God)


I chose the Donkey's for today because I love the Donkeys and I think they're perfect.
If you think someone you know would feel good after reading this newsletter please send it to them.
Love and Light
Christine And The Animals