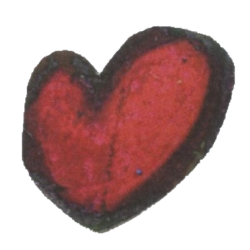 When the Spirit goes home to God /(your word) you stay with the spirit of your loved one while their body dies, or goes back into the earth.
Once you learn how to stay with their spirit, you can see their spirit body and feel their absolute love and joy of being without their physical body, especially if the physical body had been sick or unwell.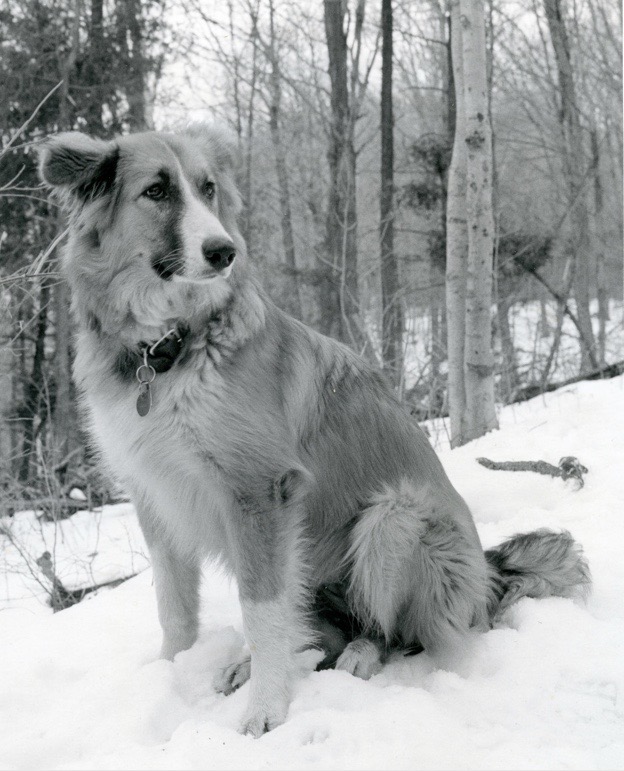 'Tanya' photographed by Mark Russell
When my baby girl Tanya died I got very very sad. Tanya was half Arctic wolf and half longhaired collie. Now I had been talking to God/spirit/the spirit of those that have passed since I was a little girl.
I knew that although Tanya's physical body had died her spirit was very much alive, her spirit couldn't die, that was the spark of God/eternal consciousness (your word) inside of her.



Even though I didn't know exactly what that meant or exactly what it looked like. The spark of God that was once inside of Tanya's physical body was still out there and would exist forever.
Now with Tanya I got so sad because Tanya was my baby girl. That's what I used to call her. The grief was so complete that I couldn't find her spirit.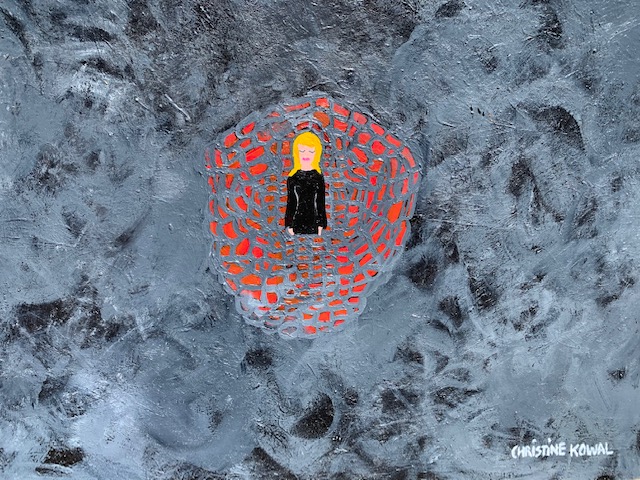 'Grief' 11″ x 15″ Acrylic paint on paper, by Christine Kowal
It turns out grief is fear and fear is like a wall that you can't get through. But absolute fear, Absolute fear that you will never see them again is a full round brick wall that you put up around yourself removing the spark of God, spirit, consciousness inside of you from the inner spark of everything and everyone else in the world. Your life force is disconnected.
Taking yourself away from everything and everybody so that you can't feel anything or anyone because your afraid the moment any little feeling sneaks back in all of the pain will come flooding back in.

Now I didn't know all of this at the time of Tanya's death but I did now that something was terribly wrong because I couldn't feel her spirit or find her anywhere and I'd never had a problem finding someone in spirit just around or during the time of the death of their physical body. Actually that's usually when everyone comes to visit me to pass on messages or say goodbye. So not being able to find Tanya was kind of freaking me out.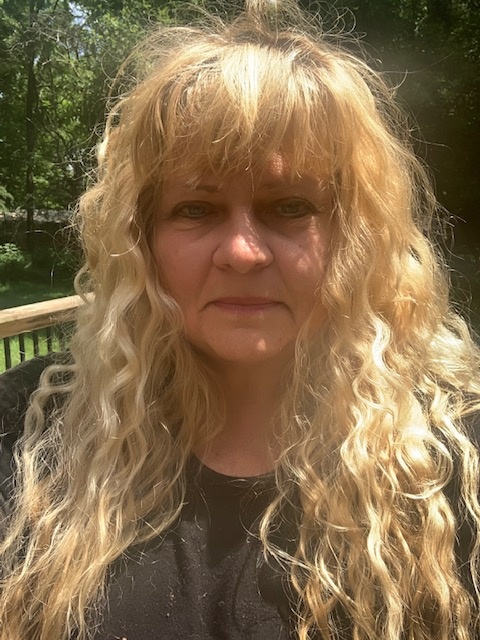 This story is too long for one week so I will see you again on Tuesday. If you or someone you love would like to receive my weekly newsletter.
Or you know anyone who loves their Animal Family and you think this newsletter would help them or make them feel better. Hit Stay Connected

Love and Light
Christine And The Animals